How to create an account
When you decide to buy something, your account information should be truly provided which will make your purchase experience much easier and simple:
Your first name & last name(That is probably the consignee's name that we write on the shipping label.)
Your email address(That is the major way we communicate with each other about your orders.)
Telephone number(That is important for the delivery personnel contacting you.)
Shipping address & Billing address(we are not held liable for any fail-to-deliver or lost items due to incomplete or incorrect address.)
How to create an account?
1,Register" on top of the web page'

2,Filling your "PERSONAL INFORMATION" and "LOGIN INFORMATION".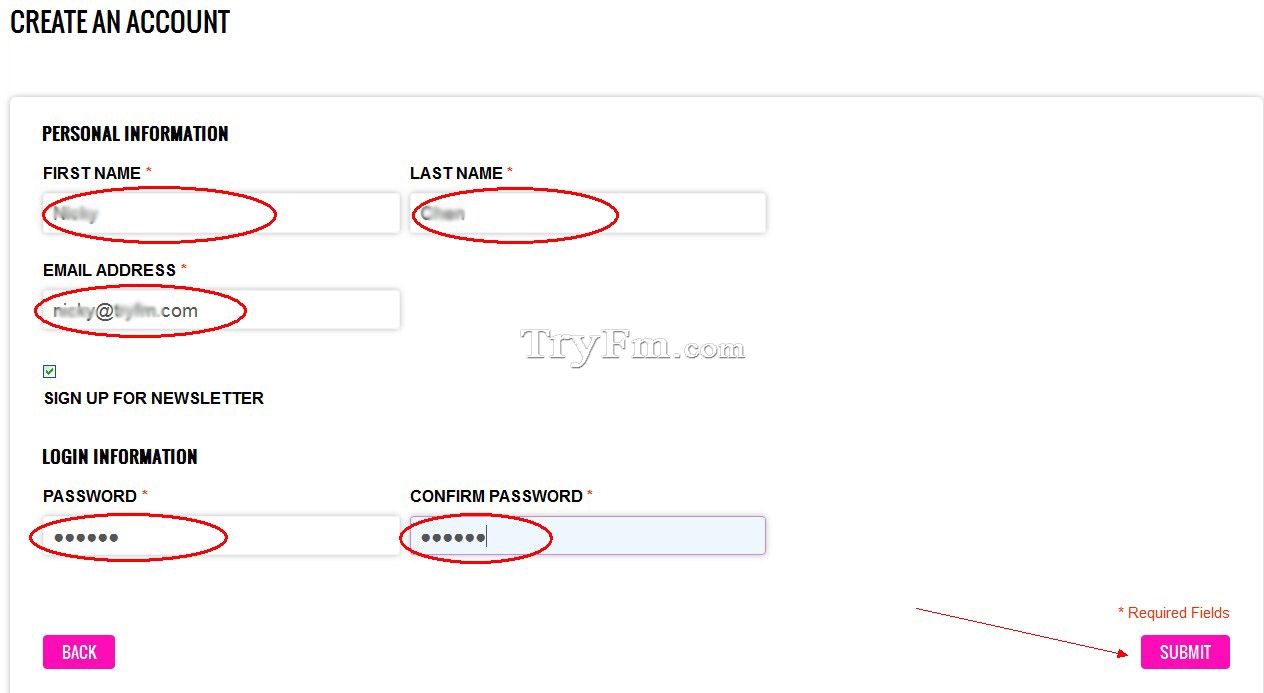 3,Click "SUBMIT", then you will get into the dashboard of your account.
You can also login directly by your account of Paypal or Amazon.
Click login using "Paypal" or "Amazon" on customer login page(www.tryfm.com/customer/account/login)